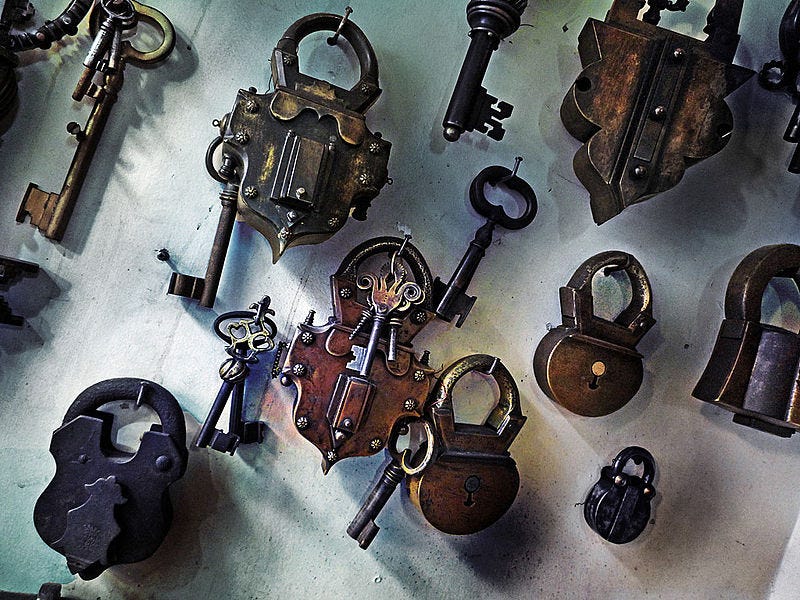 Attention Atlas Obscurians in the New York area! Join us on March 28th at the historic John M. Mossman Lock Collection where we will be swilling cocktails and learning how to pick locks from world-class lock-picker Schuyler Towne!
Atlas Obscura will be providing each attendee with their own lock-picking kit while Towne teaches everyone his tricks of the trade. Before and after the presentation, we will also have an open bar amidst the world's largest collection of vintage bank locks and the 19th century splendor of the General Society of Mechanics and Tradesmen's headquarters. Join us for an evening of drinks, history, and roguish instruction guaranteed to unlock your inner rapscallion!
DETAILS:
Friday, March 28, 7:00-10:00PM
Tickets: $75. Price includes admission, open bar and a personal lock picking kit, yours to take home.
Location: The John Mossman Lock Collection of the General Society of Mechanics and Tradesmen
20 West 44th Street, New York, New York
This event is 21+; please bring your I.D.
UPDATE: Thanks to the huge amount of interest in our event, it has sold out!
Questions? Email megan@atlasobscura.com
ADVANCE TICKETS REQUIRED

Photo Credit: Wikimedia
---
Atlas Obscura is the leading guide to the world's wondrous and curious places. Follow us on Twitter and Facebook!