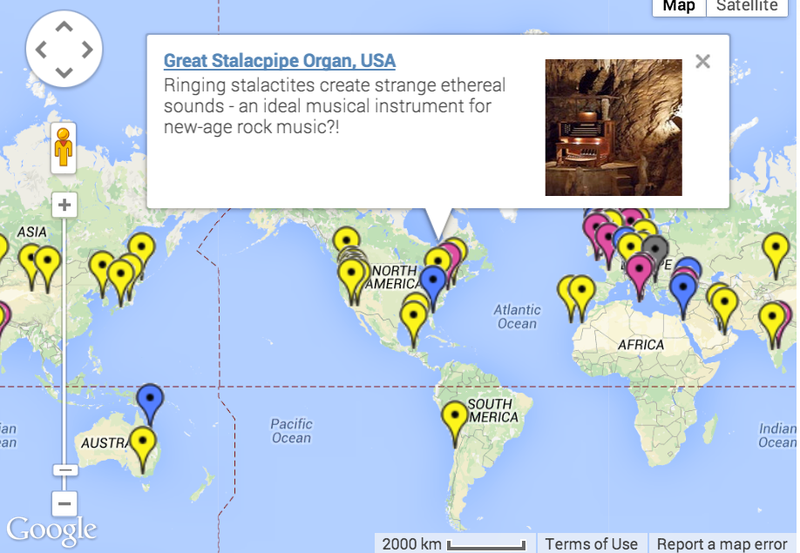 Trevor Cox, Professor of Acoustic Engineering at the University of Salford and author of The Sound Blog has compiled an interactive map of locations with wondrous sound properties that will turn anyone into an auditory tourist.
Whether deliberate like Great Britain's anti-aircraft sound mirrors, or incidental like the unique acoustics of Italy's Ear of Dionysus, the map of Sound Tourism for Travelers pinpoints locations and attractions across the globe. The map even provides synopses and ratings of each attraction for travelers with particularly discerning ears.
Cox's study of the world's astounding sounds culminated in his new title, The Sound Book, released this earlier this month by W. W. Norton & Company. However the map is just getting started and users are encouraged to suggest new places and unique sound attractions, so head on over and help turn up the volume on this project!
Visit the map of Sound Tourism for Travelers here.
To check out other sonic oddities visit Atlas Obscura!